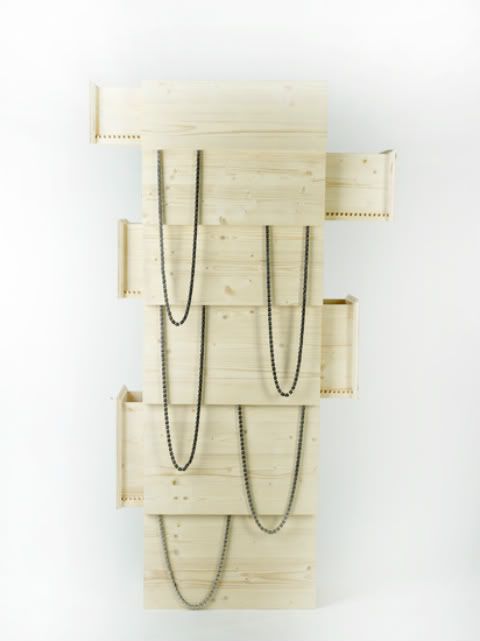 French designer,
Raphaëlle Bonamy
, mixes visual collage with objects in her design for Gousset, a six tiered drawer system. In order to open the drawers the user must pull the bicycle chain which contradicts our perception of a greasy chain. You can watch the video of the drawers in action
here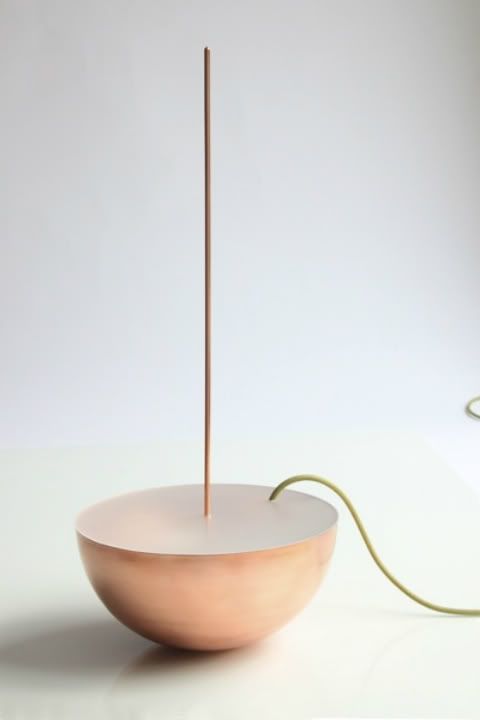 Lamp is a light source that plays with the notion of physical contact from the user.
Sebastian Goldschmidtböing
placed the light source in a copper bowl with a rod coming from the center that is meant to tempt the users to touch it. With a soft touch the light will turn on dimly and with a stronger hold the light will grow in strength.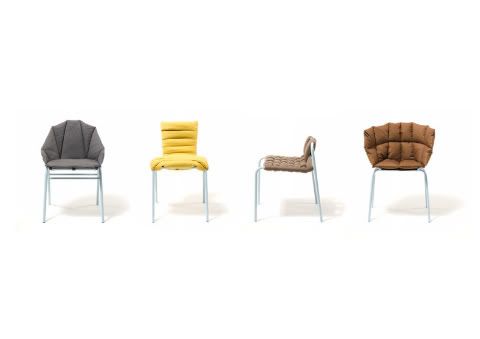 Loveless - school chair by
Martin Hirth
takes unwanted chairs from the dump and refurbishes them with different upholstery techniques. The upholstery is woven, strapped or attached with tension to the frame, making it easy to take on and off.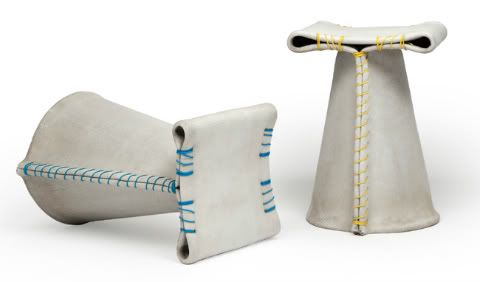 I've already posted his back in October, but I was happy to meet and show with
Florian Schmid
and his concrete stools. To read more about them check out my old post
here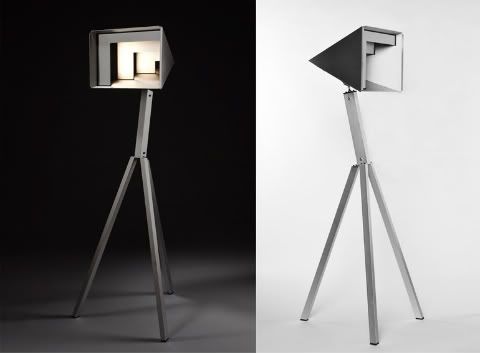 Light within Light by the duo
Ryan Harc
is a poetic look at capturing a moment in time when layers of light shone through a sliding door. I rather enjoy this celebration of using light as a material to create a landscape of light.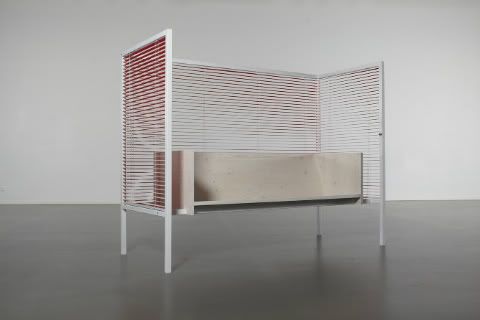 Aside by the Paris-based
Laurene Barjhoux
toys with the idea of interior and exterior spaces. By changing the angle of the blinds, one can control not only the amount of privacy but also completely alter the atmosphere.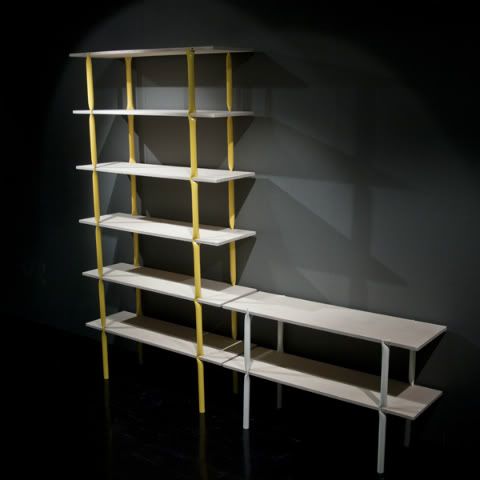 I'm always a sucker for work that highlights manufacturing techniques, or in this case something that many see as a production "fault." Pinch by the Finnish designer
Arttu Kuisma
is a shelving system that uses crimped steel tubes and slots in the shelves to create the entire construction.