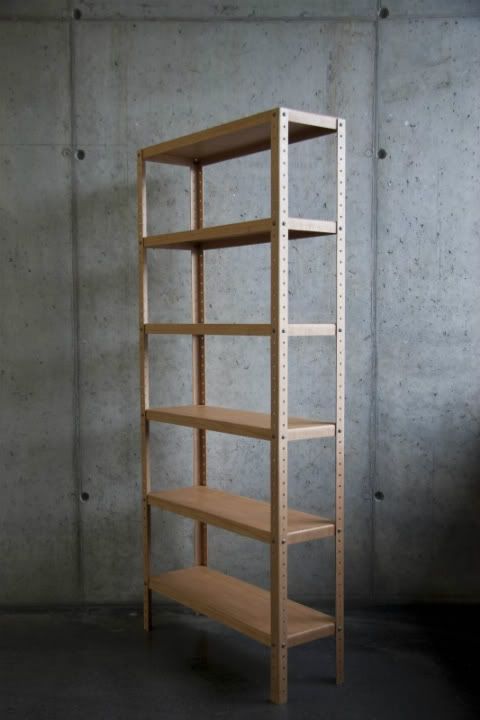 Kelkheim by Philipp Kliem and
Patrick König
takes your traditional industrial metal shelves and softens them up by using a construction made entirely from wood veneer.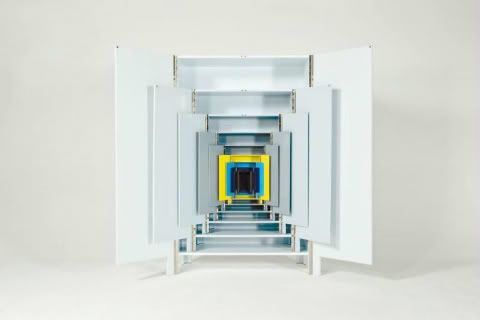 Aylin Kayser
's Schrank11 plays with different senses of scale with 11 cupboards nestled inside each other. The cupboards are able to be taken out and arranged however it fits your space.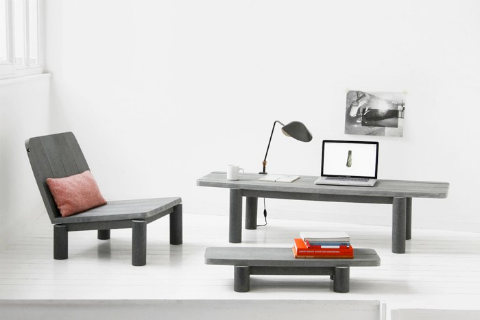 Julien Renault
created this outdoor furniture collection by using manufactured planks and logs made of recycled plastic. The design takes cues from basic wood construction while the low profiles bring the user closer to the ground and nature.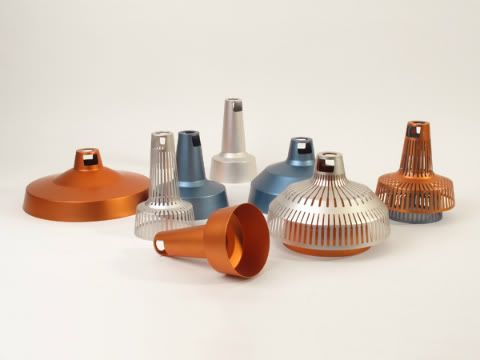 Apollo by
International
won third place in this year's competition. This modular system of lights allows the user to create different experiences by layering the perforated shades into different combinations.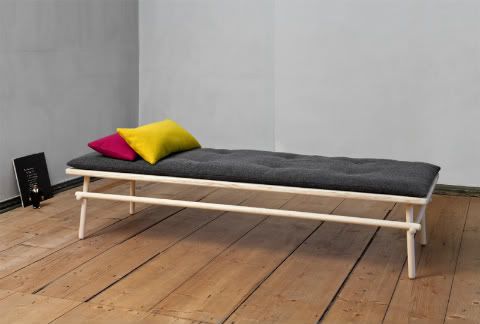 Pause by the German designer
Andreas Mikutta
celebrates a slower pace in life by creating a space for people to rest in tranquility.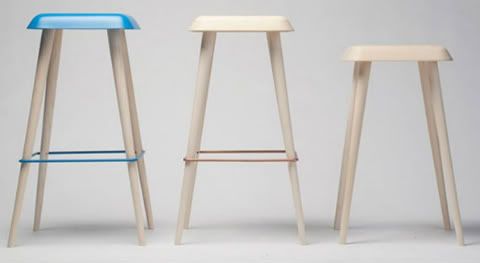 Martin Solem
wanted to create a barstool that was of high design and affordable for everyone. With his collection named Daddy Longlegs, the simple shapes and clean lines can be replicated in many materials ranging from inexpensive plastics to perhaps marble.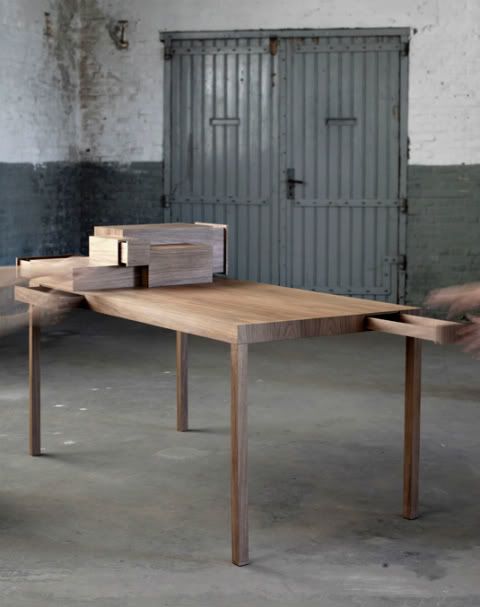 Listen to Your Hands by
Lee Sanghyeok
won second place this year and is really something you need to see in person. The idea of this table is about communicating with an inanimate object through the sense of touch. Using air pressure, one can open and close the drawers while inevitably affecting the other drawers to move. You can watch the video
here