Here's the last post about the d3 competition at this year's Imm Cologne fair. I hope you all enjoyed the work and don't hesitate to contact the designers if you are interested in knowing more!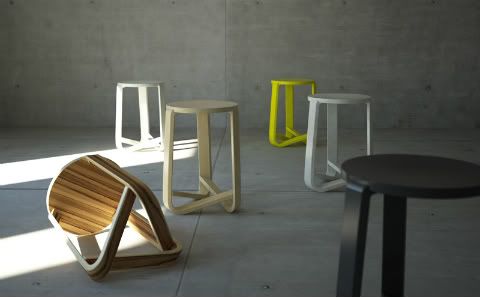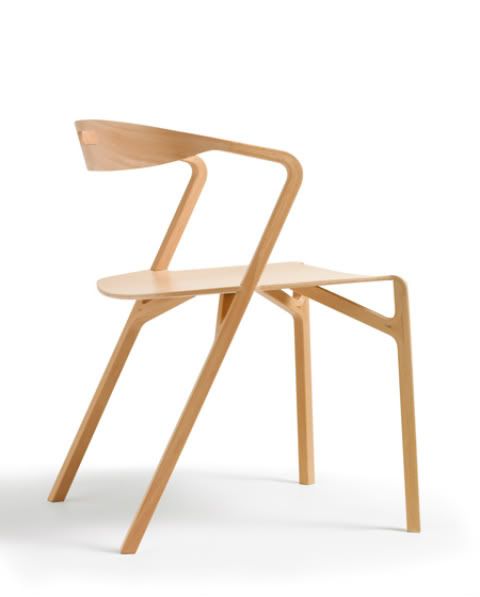 The design duo
Eric and Johnny
are originally from Taiwan but currently they are studying in Berlin. They showed two pieces of work at the fair: J Family Stool and Type Y chair. Both pieces manipulate the process of molded wood to create the unique designs.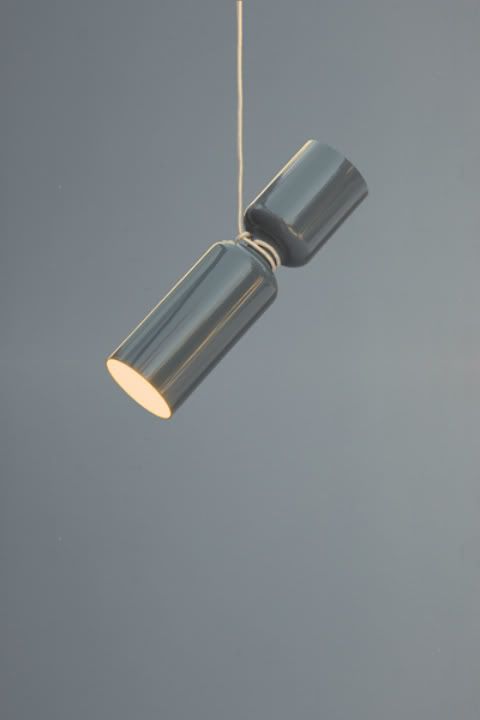 Hanging Light is a series of pendant lights by the Canadian designer
Lukas Peet
. The electrical cords wraps around the center of the design separating the form into two parts, one that can shine on the floor and one positioned towards the ceiling.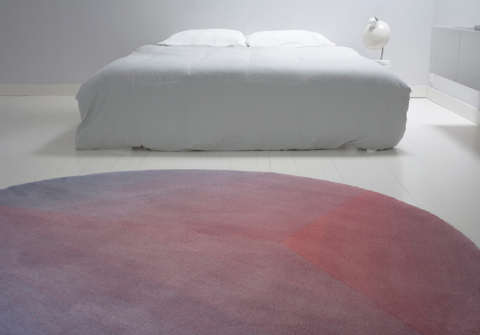 Room Moments C3 by Franziska Wernicke of
deatilF
uses an exclusive tufting technique to create a subtle gradient pattern in the fibers. Because of the way the pattern in designed, this normally two-dimensional object now has a feeling of more depth.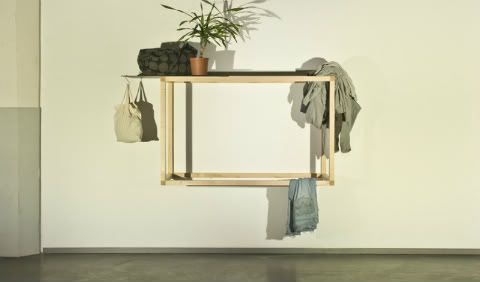 I really want this Living Structure by
David Hanauer
in my apartment! David questions our relationships to objects in space by presenting this sculptural structure with no real directions on how to use it. This freedom allows the user to position and live with the furniture as they see fit.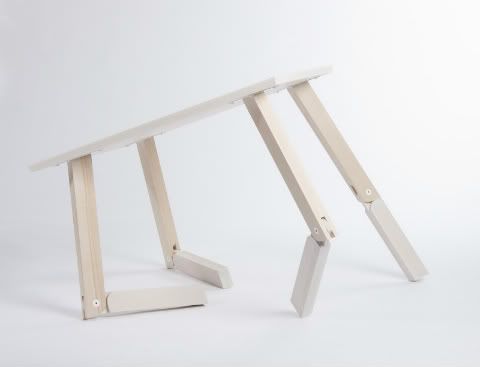 Appropriately named 'Bambi' by
Caroline Olsson
is a piece of furniture that can transform from a coffee table to a small dining table by folding out the legs.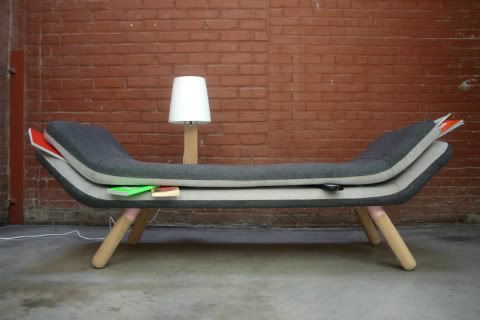 And here's some shameless advertising of my sofa Jam that showed at the d3 Competition. While inserting objects into the sofa, Jam creates a physical connection between man and furniture. In the brief moment of sticking items into the depth of the sofa, one feels a suggestion of intimacy while the warmth of the fabric offers assurance in keeping one's items safe. You can check my other work
here