Benjamin Hubert
created Coracle & Cargo for
De La Espada
. Both project use artisan craftsmen to create each piece of furniture, rendering them unique with their hand-stitch details and mortise and tenon joinery.
Coracle chair references the small woven boats used in the bronze age. The same tri-weave pattern is used on this chair to create a supporting structure which is enhanced by the detailing of the perforated leather.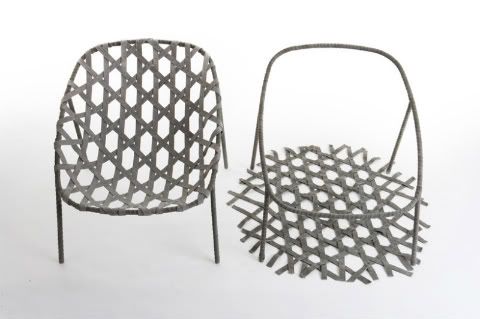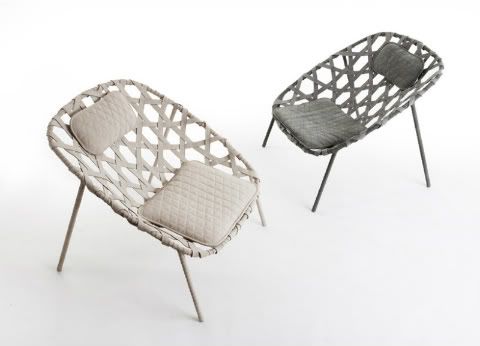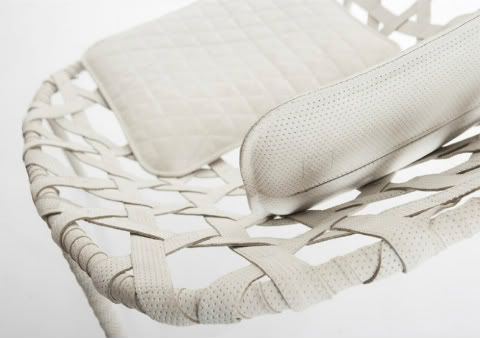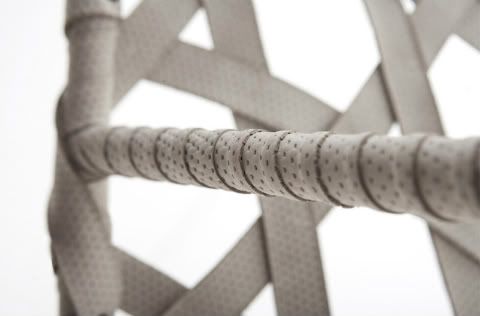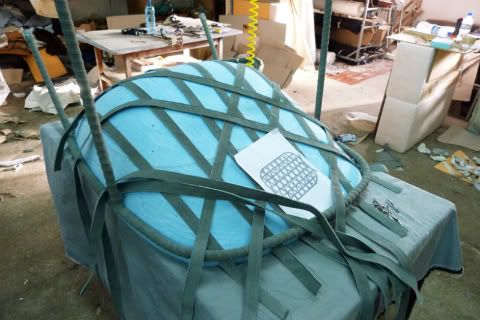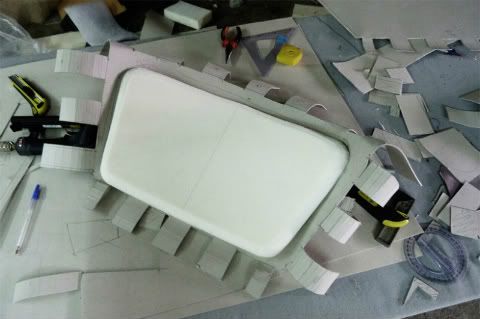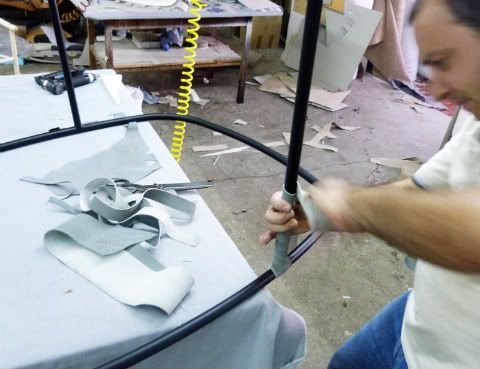 Cargo is an occasional chair that is composed of an ash frame and four leather panels that connect using mechanical fixings. The hand-stitching calls to attention the craftsman that created the object.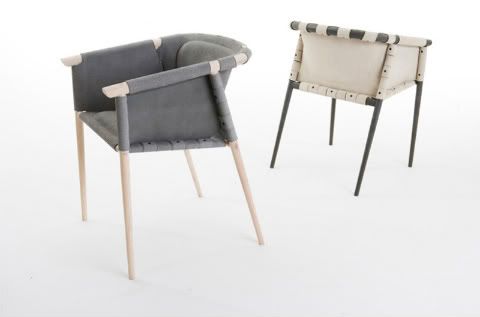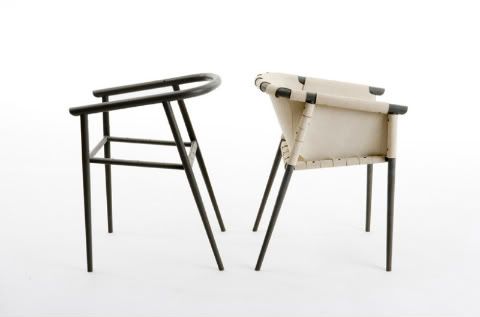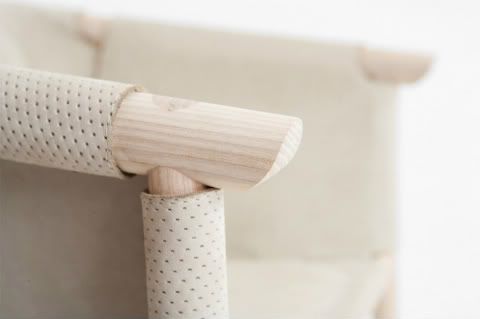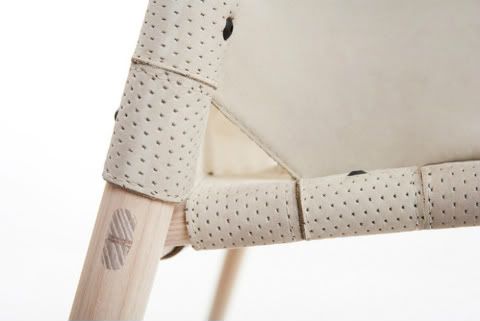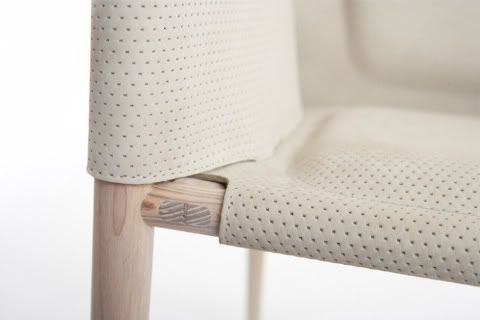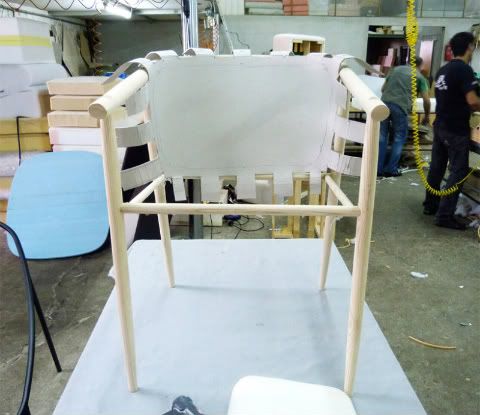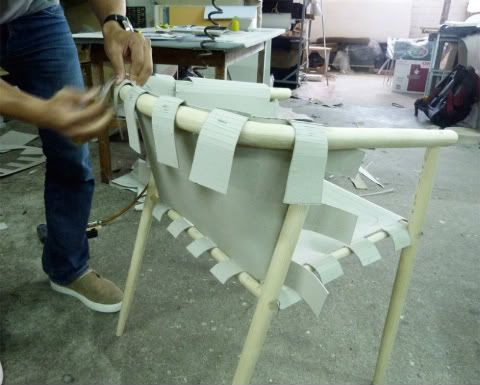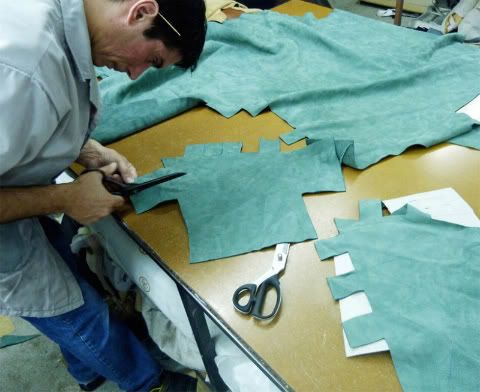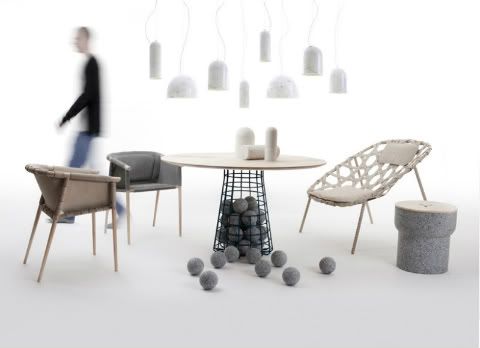 Every new project I see done by Benjamin Hubert is greater than the last. I am excited to see what the next few years will make of him!