It's strange how creativity and inspiration comes in random bursts. I woke up this morning at 4am just ready to design, full of ideas that must have come to me in no other form than a dream. I hope to share these once there is something more concrete than a thought.
My early morning thoughts lead me to scour the internet to try and put me back to sleep. I bumped into the design studio
llot llov
, a studio based in Berlin. Recently I've been on the hunt for studios in Berlin to potentially work for or be in some relation with. I feel like
llot llov
has a lot of good things to say about design; check out their desk
Clark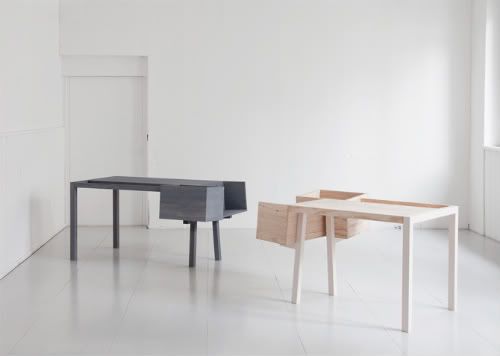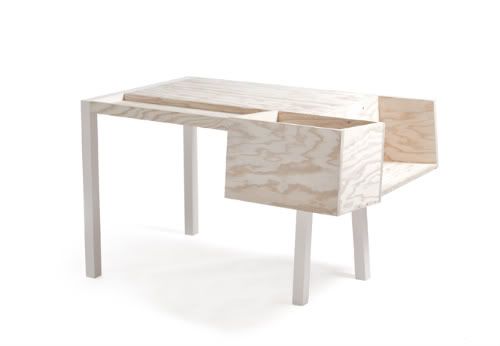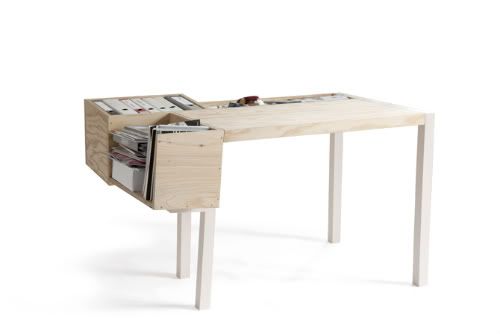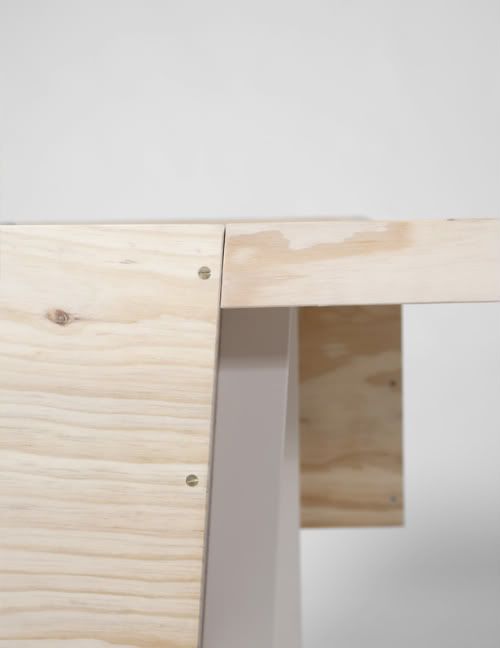 "The desk 'Clark' provides temporary storage which is not about filing or sorting but simply stacking. Everything stays within reach and does not disappear In drawers or cupboards."