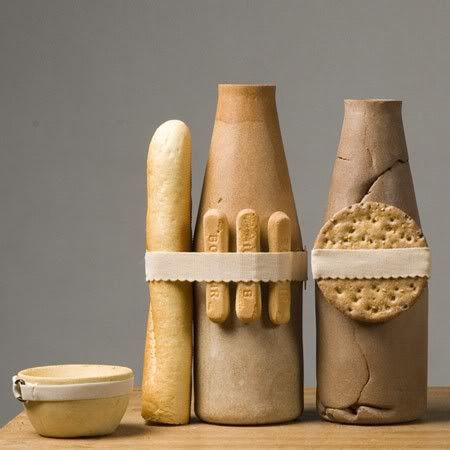 "Baked" by Trimarchi and Farresin, who graduated from Design Academy Eindhoven is inspired by a Sicilian folk event in Salemi, where a flour based material is used to create architectural decorations.
The result is a collection of containers and vessels made from a material based on ingredients found in the kitchen such as flour, coffee, cocoa and spinach, mixed together with other natural products such as salt, shellac and spices to make the objects durable.
The vessels are refined with elastic belts that allow the user to arrange bakery products as a new form of decor.
"Baked" is a work in progress, slowly refined and modified through time and experienced hands like a good recipe.