I am currently taking a toy design class so my eye has been out for good toy design. Currently I am working on a stacking idea, so I felt this goes hand in hand..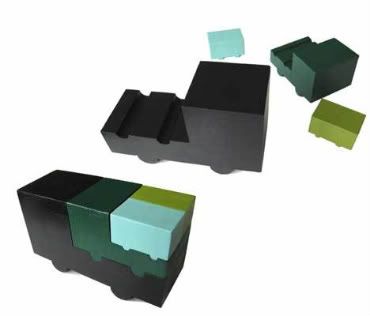 I think this Klossel set by
Johanna Strand
is very interesting because of his choice of color and the great idea of stacking trucks.